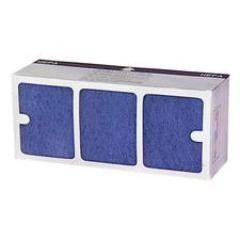 Spare replacement HEPA / Activated Carbon air filter cartridge for Heaven Fresh Multi-Tech HF 300C (XJ-3000C) Air Purifier.
This high performance HEPA filter utilizes multi-functions 3 layers filter material to remove dust, odor, smoke and many other airborne pollutants at an excellent dust collection rate of up to 99.97%. It effectively filter super fine particles up to 0.3µm in size.
Thick filter provides up to 2 years of service life!
Heavy duty filter does the job but hasn't been available for years...
Is this product coming back? The purifier still works well, but I'd like to source a UV light and filter..
Thank you.